The chancellor, Philip Hammond, has been described as "economically illiterate" by the head of a group of economists lobbying for the UK to ditch tariffs and embrace free trade after Brexit.
Patrick Minford, an economics professor at Cardiff University, said Hammond and other politicians risked setting the UK on a course of serious self harm if they pushed for a trade deal with the EU that put customs charges on goods and services imported to the country.
Minford was speaking as his previous group, Economists for Brexit, relaunched on Thursday itself as Economists for Free Trade. He argued that if the UK removed all import tariffs, even if the EU did not reciprocate, GDP would rise, government receipts would be boosted and retail prices paid by British consumers would fall.
Hammond and others have warned that such unilateral free trade models could harm some exporting industries and cost jobs.
Asked how he would shift the present chancellor's view, Minford replied: "Well this is just economic illiteracy. I don't know how one deals with an economic illiterate other than say 'come to my lectures' or something."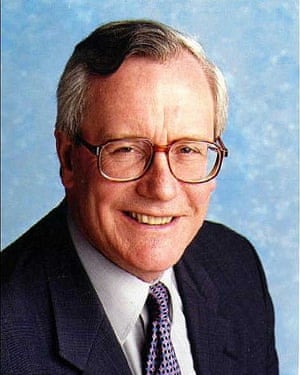 It is not the first time Minford has taken aim at a UK chancellor. Campaigning for Brexit ahead of last year's referendum, the economist turned on George Osborne, who had insisted that those campaigning to leave the EU…
Source link