Rafael Behr: He speaks as if from the Eurostar carte blanche VIP lounge, urging people to join his struggle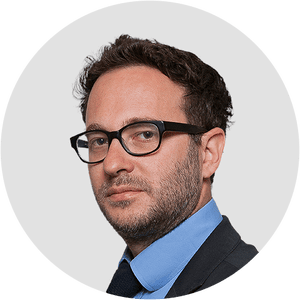 There was a reasonable argument at the heart of Tony Blair's speech this morning: Britain chose to leave the EU without knowing on what terms the separation would be enacted. If, in time, the deal looks undesirable, there should be an opportunity to un-leave. But Blair has enough experience to know that reason dissolves on contact with Britain's corrosive Brexit debate and that, when emotion is carrying the day, the availability of a trusted messenger is paramount. It is almost remarkable that Blair lacks the self-knowledge to see that he cannot be that person. Modesty was never his defining trait.
Blair's friends say he has been humbled by the years of semi-exile from domestic politics; that he has been wounded by Labour's determination to scour any remnant of his achievements from its record. Much less successful leaders are treated with far more deference. But regardless of whether the anti-Blair rage is justified, it is an immovable feature of the political landscape. Admiration for the man is a niche market, although residual fondness for New Labour extends further than many of its more ferocious antagonists on left and right imagine.
But there can be few arguments in which Blair's ambivalent status might be more problematic than the one he joins today. He is ambassador-in-chief for the affluent, globalised elite that singularly failed to convince…
Source link