Britain has a heavy historic responsibility not to conduct the Brexit negotiations in such a way that it leads to the unravelling of Europe, the former French prime minister Jean-Pierre Raffarin has said.
Raffarin is leading a French senate inquiry into Brexit and the building of a stronger Europe capable of withstanding populist forces. Speaking in London, he said: "There is no future in the idea of a deconstruction of Europe, and because of that this will be a very, very heavy responsibility for Great Britain. And this responsibility will be historic.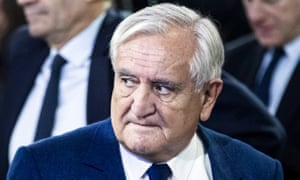 "Brexit needs to be achieved without threatening the construction of Europe. The European public want a greater place for nations, for values … but they don't want the deconstruction of Europe. So it is therefore necessary to avoid Brexit equalling the deconstruction of Europe, because that will whip up public opinion, one against the other."
He said failure in the talks and an inability to reach agreement was a massive risk for both sides. "It is evident that European public opinion is under pressure from populists and nationalists," he said.
There are fears in some European capitals that parts of the new US administration may be determined to use Brexit as a vehicle to undermine the EU, and that elements of the Conservative party would be willing to go along with this.
Raffarin, who was prime minister between…
Source link