Ukip's immigration spokesman has apologised for retweeting a cartoon with the slogan "if you want a jihadi for a neighbour, vote Labour", saying he had not realised its connection to the racist slogan used in the 1964 Smethwick byelection.
John Bickley, who is also the party's treasurer, apologised in a statement to the Huffington Post for offence caused by the similarities to a slogan used half a century ago in the infamous West Midlands campaign.
"Yesterday I retweeted a cartoon about the potential consequences of Labour's support for uncontrolled immigration without realising it relied on a rhyme that had been used in an election in 1964 in a racially abusive context," he said, after widespread criticism from Labour MPs and others on social media. The retweet has since been deleted.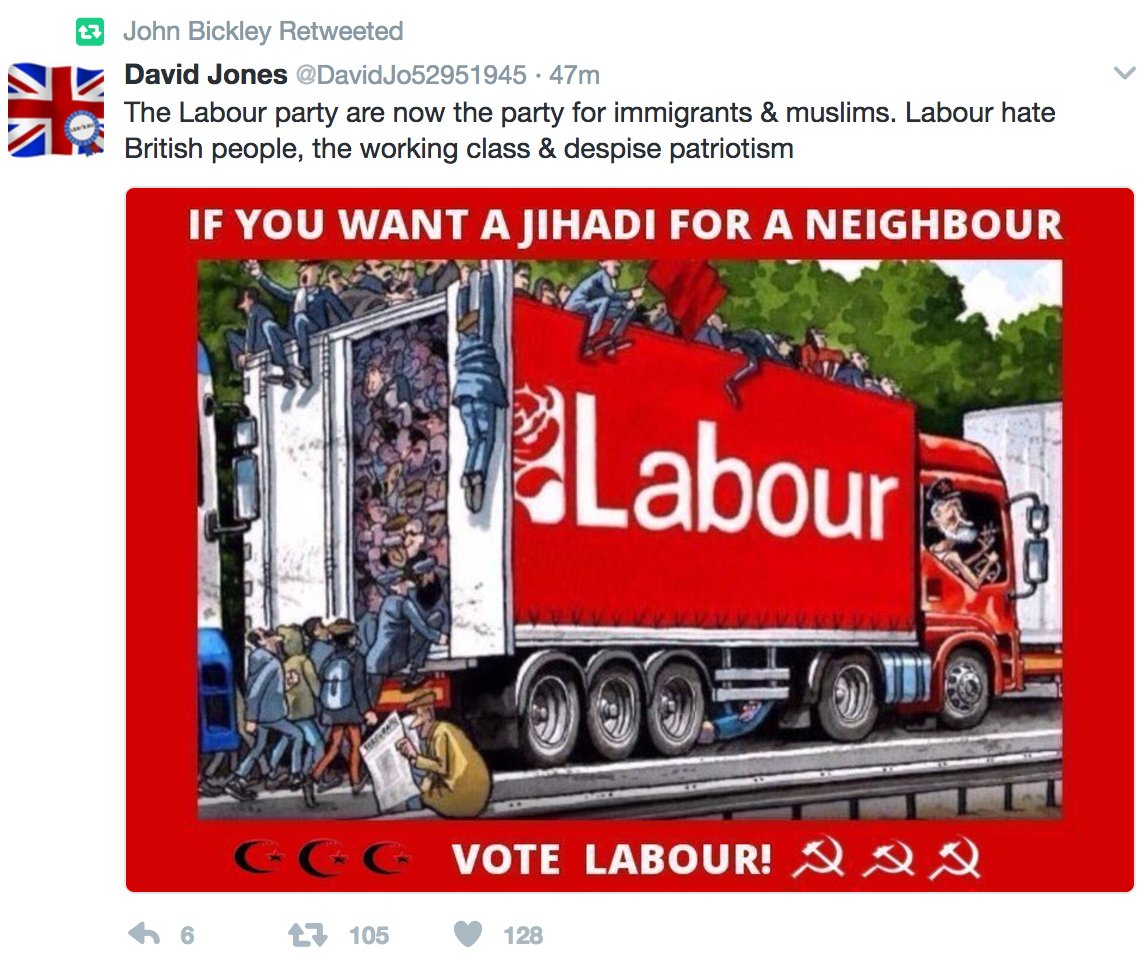 The cartoon is an original image by Peter Brookes of the Times, entitled Entryism, from August 2015 at the height of Europe's refugee crisis.
The original shows people clambering into a lorry with the Labour leader, Jeremy Corbyn, in the driver's seat, with one sitting on top of the vehicle waving a communist flag.
The image is a clear play on the accusations that hard-left activists were infiltrating the Labour party to vote for Corbyn, who at the time was competing for the Labour leadership,…
Source link